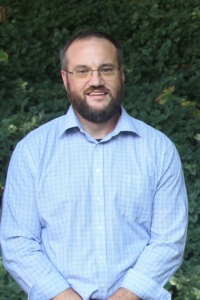 Family:  Suzanne and I have been married since 2005 and we have two children, Bobby (7) and Maisey (5).
Hobbies:  We enjoy anything outdoors, camping, hiking, swimming, etc. I enjoy reading and building LEGO with my kids.
Education:  I have a Bachelors in Theology from South African Theology Seminary.
Current Vocation:  I am currently working as a finish carpenter.
Ministry Goals and Aspirations:  My family and I served overseas for eight years, teaching at Bible Colleges and also planted a church. My goal is to finish my M.Div. and return to full time pastoral ministry, either here or abroad.
Prayer Requests:  Please pray for our family to integrate well back into the American culture. Pray that the Lord would give us wisdom on how best to spend our time as a family. Please pray for the Lord to continue to direct our paths as we step out and seek to serve Him.
Favorite Verse:  Hebrews 11:6 "And without faith it is impossible to please him, for whoever would draw near to God must believe that he exists and that he rewards those who seek him."
How did you come to start TES at MBC:  I was pastoring a church in South Africa and saw the need to further my education. I had trained three men to be elders to be able to take the church over. As I searched for seminaries which held to these particular views, TES was at the top of the list. The Lord opened all the right doors to make the transition from South Africa to the States as seamless as possible. The Grand Rapids campus opened at the same time we were moving back. It was divinely orchestrated from the beginning.