Save the dates for Day Camp 2024: June 17, 18, 20, 24, 25, 27
Please visit our Facebook page for camp pictures and video information!
Purpose Statement
The purpose of Day Camp is to give campers a Christ-centered camping experience that will enrich their lives physically, mentally, and spiritually.
---
2024 Camp Schedule
Camp Dates: June 17, 18, 20, 24, 25, 27
Campers do not need to attend every day, but we encourage them to come as many times as possible.
Daily Schedule: Drop off (no earlier than 9:00am) and pick up of your camper takes place in the church parking lot. The Camp day starts at 9:30am (except on the last day) and goes until 3:00pm. Campers may not leave camp before 3:00pm without written permission from parents turned into the caboose. On the last day, June 23th, camp will begin at 1:00pm with Family Night at 5:30pm that evening.
Lunch: Lunch is provided.
Free Swim: Free Swim is offered to all campers each day from 2:00pm to 3:00pm. A modest, one piece swimsuit is recommended.
Family Night (June 27th): Bring your whole family to Family Night! On the last day, June 22nd, camp will begin at 1:00pm with Family Night at 5:30pm that evening. This night gives the families of our campers an opportunity to see the camp in action. Please join us from 5:30pm to 6:15pm for a free family dinner. Our program will begin at 6:15pm.
Weather: Day Camp happens rain or shine!
Camper Cost & Registration
Camper registration opens on April 1. Applications for Financial Scholarships are available at the church office for families who qualify. Prices are subject to change each year.
1 Camper: $75.00 (+$3 service fee for online registration)
2 Campers *: $110.00 (+$3 service fee for online registration)
3+ Campers *: $150.00 (+$4 service fee for online registration)
Visitors **: $25.00 Daily Fee
* Multi camper discount applies to siblings only.
** Visitors must be camper age and must have an adult register them at the caboose, or they will not be allowed to stay.
Camper Age: At least 7 years old and going into 2nd-8th grade in the fall of 2024.
Registration: Paid registration secures your camper's spot at Day Camp and their craft selection. Camper brochures will be available in the box outside the church or you may register online.
Craft Selection: Campers choose 2 crafts from roughly 30 offerings. You will only be signed up for crafts with paid registration. Some craft sizes are limited. See our crafts page for a detailed listing.
How to Volunteer
Staff Applications: Download, print, and complete a staff application. Please turn application into the church office (mailbox is available on outside of church front doors) or Laura Smith.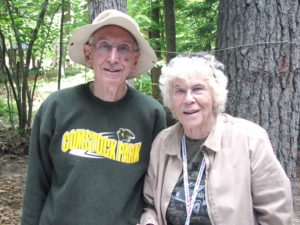 Important 2023 Dates for Camp Staff:
April 30: Staff Applications Due
May 7: Jr. Counselor Training (5:30pm-8:00pm)
June 5: Staff Kick-off (6:30pm-8:30pm, Jr Counselor meeting starts @ 5:30pm)
June 16: Camp Set-up (6pm-7:30pm)
June 28: Camp Clean-up (11am-12:30pm)
Prayer Partners and Sponsorship: Many of you understand the great opportunity Day Camp has been for decades. Please consider praying for Day Camp or sponsoring a camper this summer by defraying the cost for a camper. Day Camp is a wonderful experience and we want to invite you to partner with us. Please contact Camp Director Laura Smith (lsmith@mbcmi.org) to help. Thank you in advance for providing a way for these campers to come this summer!
---
---
Maranatha Day Camp is officially licensed by the State of Michigan (License #: CD410394657). Visit the State's Department of Licensing and Regulatory Affairs webpage for details.
---
For more information about Day Camp, contact Camp Director Laura Smith:
---
About Maranatha Bible Church
If you are interested in attending Maranatha Bible Church or would like to find out more about programs for you and your family, please contact us!
Maranatha Bible Church Office
4426 Stony Creek NW
Comstock Park, MI 49321
Phone: (616) 784-5905
9:00 am to 2:00 pm T-F