Undaunted: Overcoming Obstacles and Opposition to the Advance of the Gospel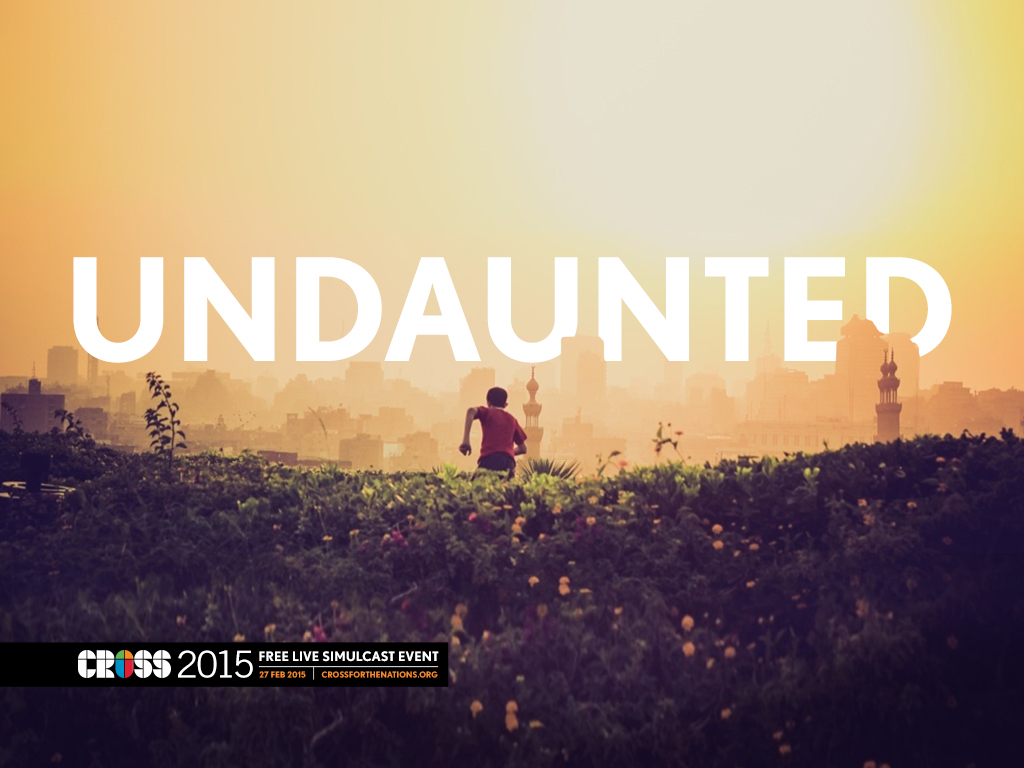 This event is a live simulcast put on by CROSS.
CROSS exists for the global purpose of magnifying the kingly majesty of Jesus Christ. Our focus is on all the unreached peoples of the world where Jesus is not worshipped as God and Savior.
To that end CROSS aims to mobilize students for the most dangerous and loving cause in the universe: rescuing people from eternal suffering and bringing them into the everlasting joy of friendship with Jesus. It is with this vision, CROSS might enable Maranatha to see some from our midst sent forth to the unreached with the Gospel.
Please join us Friday, February 27th from 7pm-11pm for this unique conference as we consider the unique call to reach the unreached and unengaged people groups of the world.
. This is a FREE event and all are welcome in High School and College, as well as anyone else wishing to attend. The conference is geared toward young adults, but we want anyone who is committed to Praying, Sending, or Going to be a part of this event. We will meet in Lower Level 1.
Promo 1
Promo 2
Schedule:
Friday February 27, 2015
7 pm (Eastern) — Main Session 1
Matt Boswell: Live Worship
8pm (Eastern)
John Piper: Undaunted by the Darkness: Invincible Joy for the Sake of the Nations
Panel: Who On Earth Are We Talking About? Naming the Unreached and Unengaged and Why
9:30 pm (Eastern) — Main Session 2
Note: The following three talks will only be 15 minutes each.

Kevin DeYoung: Putting the Spread of the Gospel at Risk One Click at a Time
Mack Stiles: Clever Missionaries Need Not Apply
Thabiti Anyabwile: Don't Mortgage the Mission
10:15 pm (Eastern) — Main Session 3
David Platt: Undaunted by Resistance: Sustaining Missionary Zeal for the Sake of the Nations
End Time: 12 am (Eastern)
Every Christian has a role to play in the Great Commission. Diligently pray and ask God to help you discern what He might have you do. Use the CROSS commitment resource to help you in this process. Then make a commitment to do something for the sake of the gospel among unreached people groups.